March Break Open House
Date:
Saturday, March 14, 2020
Location:
University College (UC)

Export: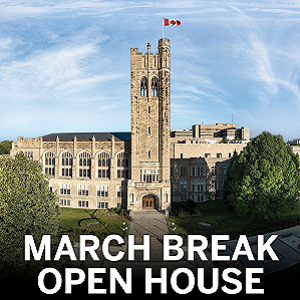 Located at the heart of Western's campus, this is a great opportunity to tour one of Western's most iconic buildings. Recently revitalized, University College features contemporary classrooms with enhanced technology and accessibility. Visit our Academic Counsellors or attend the various information sessions where you can learn about our programs and meet our dynamic and passionate community.
Audience:
Department: