2017 SCUGOG Public Lecture
Date:
Thursday, March 2, 2017
Location:
Middlesex College (MC)
Room: 110

Export: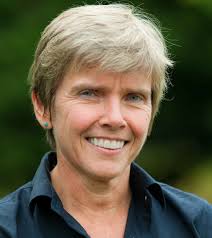 Please join is for the 2017 SCUGOG Public Lecture! Dr. Dominique Weis (Canada Research Chair, University of British Columbia) will be speaking on "An Overview of Canadian Volcanoes: Location, Risks and Future Studies" at 7:00 pm on Thursday March 2 in room 0153 of the Biological & Geological Sciences building.
Admission is free and parking passes will be available for the Greenhouse lot.
Reception to follow at the Grad Club (Middlesex College, lower level)
The SCUGOG Lecture was established through the generosity of an anonymous donor whose name will be announced at this year's lecture in honour of their legacy and contribution to the Earth Sciences department.
Abstract: Volcanoes are located in very specific places on Planet Earth. In Canada, they are mostly along the British Columbia coast, where they are part of the Pacific "ring of fire". They represent the northern extension of the High Cascades volcanoes in the United States and are compositionally distinct. the Garibaldi Volcanic Belt (GVB), includes 5 major volcanic centers and extends from northern Washington to southwestern British Columbia. The Cascadia subduction zone is one of hottest in the world, which has implications for the type of magmas erupted as well as for earthquake risks. In this public lecture, we'll take a tour of the GVB volcanoes, examine their beauty as well as their potential risks. We'll discuss their origin and compare them with the High Cascades in the US.