Speaker Series - Gavin Mueller
Date:
Friday, December 3, 2021
Time:
10:00 am - 11:00 am
Location:
Online via Zoom
London, ON
Export: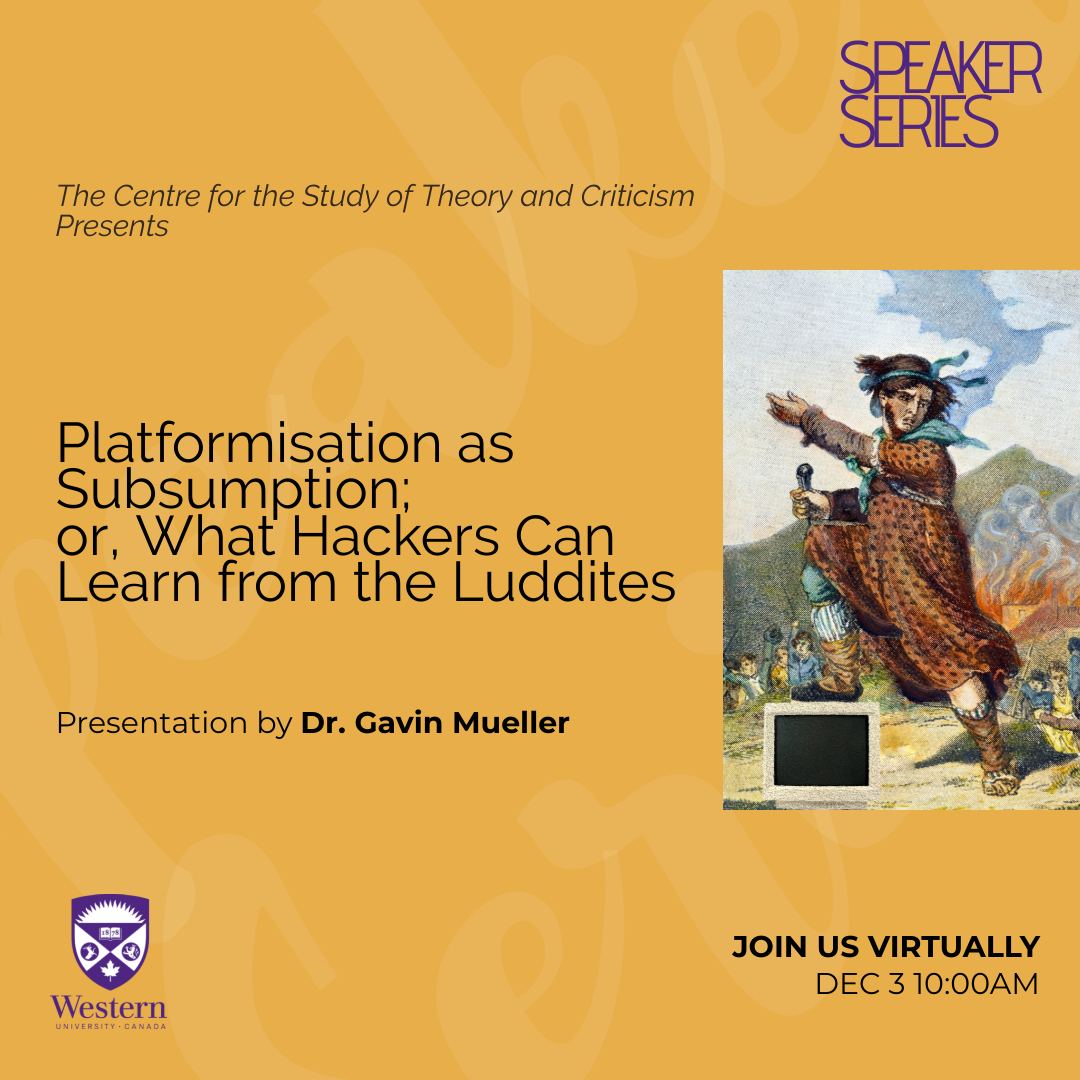 "Platformisation" is a concept in the political economy of new media used to describe the rise in prominence and power of digital platforms that provide the infrastructure for cultural production and consumption in digital space. This talk proposes that platformisation can be fruitfully understood through the Marxist concept of subsumption, whereby capital reorganizes the means of production in particular ways to erect mechanisms of control and intensification. This process has historically provoked intense social struggles, most infamously the Luddite rebellions at the dawn of the Industrial Revolution. How can contemporary battles over platforms -- ranging from their opaque algorithms, to their pervasive datafied surveillance, to their overall monopolistic influence over the cultural economy -- be productively reframed as struggles over subsumption? And how might this reframing illuminate the possibilities and limitations in the development of deep web and blockchain alternatives, loosely grouped together as "Web3"?
Event Type:
Audience:
Department: