Five Questions about Women and Well-Being
Date:
Thursday, January 17, 2019
Location:
Central London Library
Room: Stevenson & Hunt Room
251 Dundas St
London, ON
Export: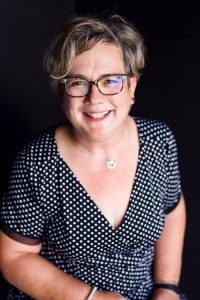 The Rotman Institute of Philosophy presents: Happiness and Well-Being Library Lecture Series
This talk takes up five questions about women and well-being: Are women's lives sufficiently different than men's as to merit a separate account of well-being? What might a feminist theory of well-being look like? In general, do women lead better or worse lives than men? If women are happy with their lives, in unjust circumstances, does that count against subjective theories of well-being? How does equality relate to well-being in the context of the pay gap and the play gap?
Samantha Brennan is Dean of the College of Arts at the University of Guelph, a member of the graduate faculty in Philosophy at Western University and at the University of Guelph. She is also a member of the Rotman Institute of Philosophy. Brennan's main research interests lie in the area of contemporary normative ethics, applied ethics, and feminist philosophy.