Write Now Speakers' Series: Louise Bernice Halfe
Date:
Wednesday, November 21, 2018
Location:
University Community Centre (UCC)
Room: 56

Export: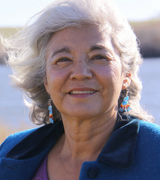 Write Now! is organized around a series of lectures by writers. Every week, a new writer visits the class to read from their work, talk about their writing and their career, and answer questions. The writers booked for this year include novelists, poets, playwrights, podcasters, graphic novelists, comic book writers, young adult authors, etc. Lectures cover topics such as inspiration, overcoming creative blocks, revision, publishing and literary citizenship.
November 21 Louise Bernice Halfe
Poet and winner of the Milton Acorn Award, the Pat Lowther First Book Award and the Gerald Lampert Award
Presented by Writing 2520A, the Department of English and Writing Studies & the Creative Writers Speakers Series at Western, everyone is invited to hear some of Canada's best established and emerging writers read from their work and talk about their craft.