Study Tour to Greece: Info Session
Date:
Wednesday, October 24, 2018
Location:
University College (UC)
Room: 3220

Export: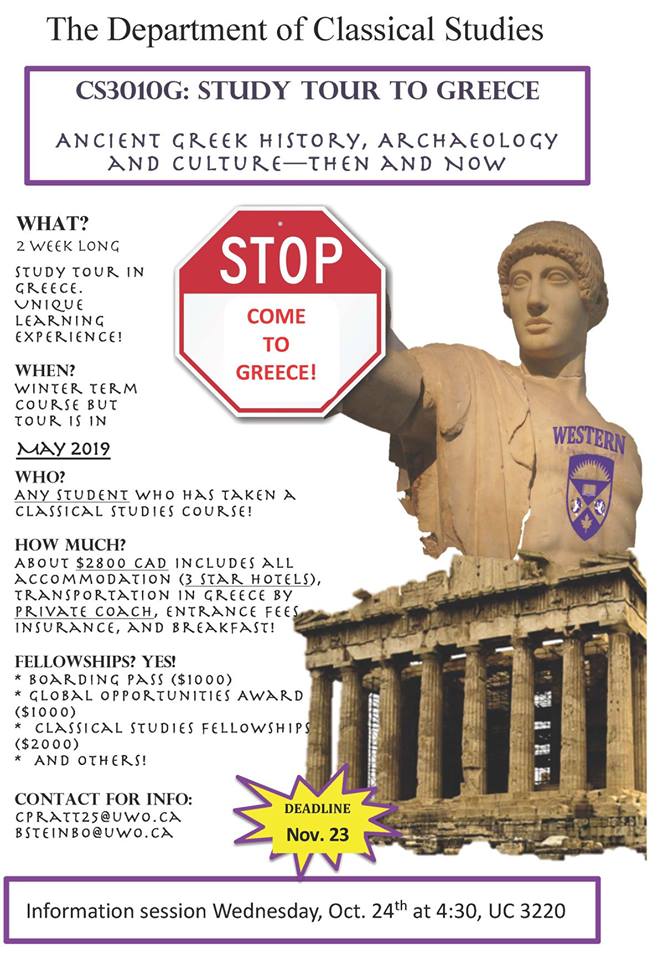 The Study Tour to Greece is a 2-week long adventure-packed course with exciting trips to Greece's most important historical sites. Students will gain invaluable firsthand experience of the history, archaeology and culture of this fascinating country.
Open to any students who have taken a classical studies course.
Learn more at an info session October 24 at 4:30 PM in UC 3220.