Hispanic Studies Film Series
Date:
Thursday, March 1, 2018
Location:
Somerville House (SH)
Room: 2316

Export: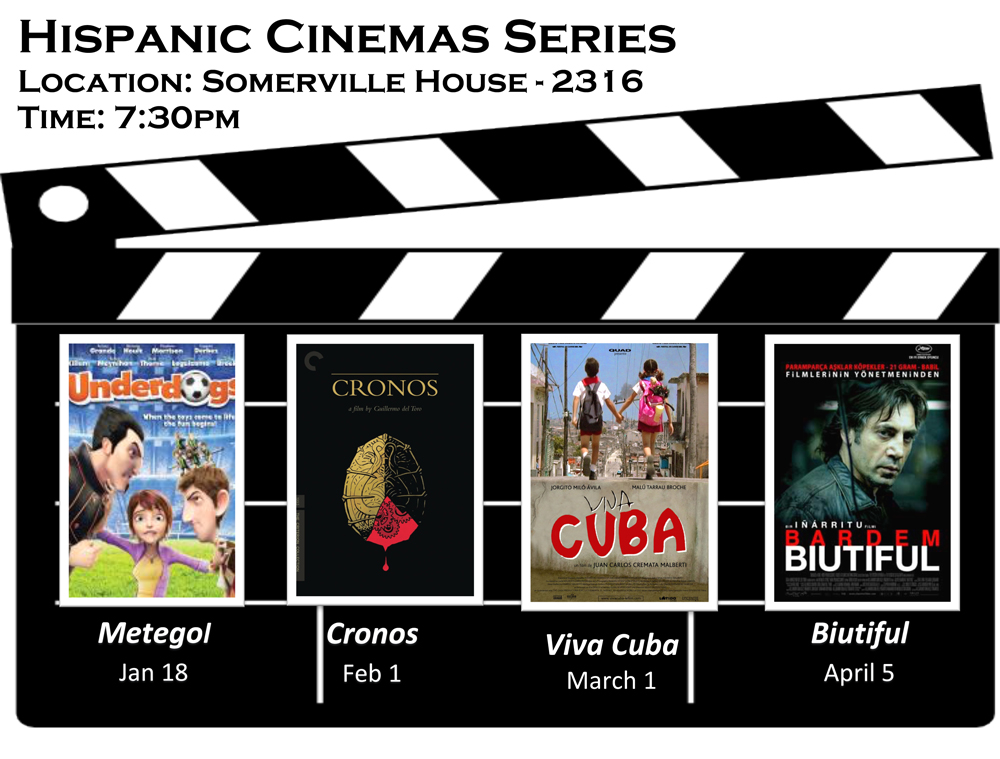 Immerse yourself in a new culture and language through our free international film series. Enjoy a weekly rotation of popular and critically acclaimed films in different languages such as Arabic, German, Italian, Japanese and Spanish.
All films have English subtitles and everyone is welcome!
Hispanic Movie Nights Somerville House 2316 7:30pm
Thursday, March 1st, 2018 - Viva Cuba
Thursday, April 5th, 2018 - Biutiful