WSFR Visiting Speaker: Mona Stonefish
Date:
Tuesday, November 21, 2017
Location:
Talbot College (TC)
Room: 201

Export: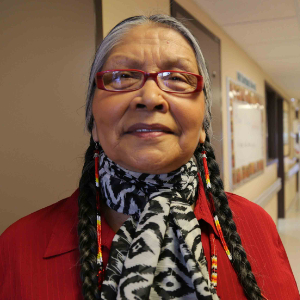 Mona is a Mohawk elder and a survivor of the residential school system. She is a member of the Mohawk Nation-Iroquois Confederacy and the Potawatomi Nation-Three Fires Confederacy. She has been active for many years at the University of Windsor as an advocate for increased awareness, understanding and appreciation of indigenous people. In 2016, the University of Windsor recognized her contributions to the campus community, awarding her with a prestigious Clark Award.