Author Reading and Book Launch: Angie Abdou
Date:
Friday, November 17, 2017
Location:
Landon Public Library
167 Wortley Rd.
London, ON
Export: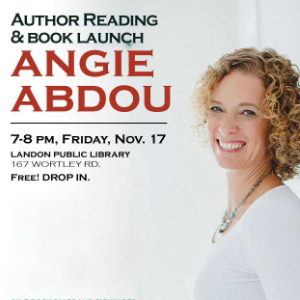 Join Arts & Humanities Alumna Angie Abdou for a special evening reading from her new novel, In Case I Go, a new kind of ghost story about the many ways we're haunted by the deeds of our ancestors. Angie Abdou is the author of ­five books, including Canada Reads ­finalist The Bone Cage. Her most recent novel (Between) was a best of 2014 book in Vancouver Sun, Prism Magazine, and 49th Shelf. She is a professor of creative writing at Athabasca University.